New urban district in central Horsens
Lilli Gyldenkildes Torv and Buchwalds Bro
Stores, restaurants, multi-story car park, non-profit apartments and a private nursing home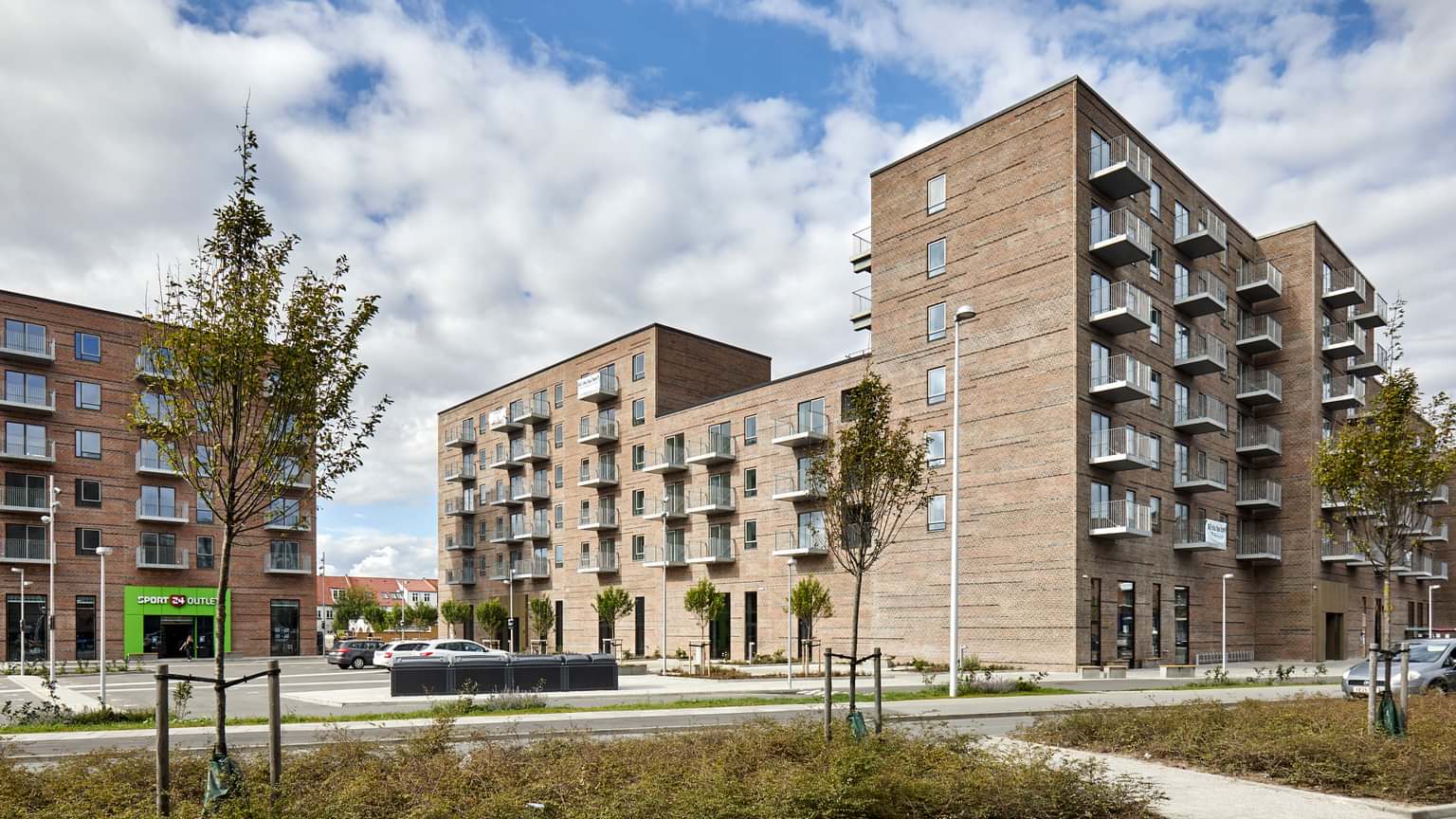 With Lilli Gyldenkildes Torv and Buchwalds Bro, a new urban district has been developed in central Horsens. While the first two sub-areas consist of stores, restaurants, multi-story car park and non-profit apartments, the last third sub-area consists of housing and a private nursing home.
Sub-areas one and two consist of approx. 8,500 sq m of stores and approx. 1,900 sq m of restaurants at ground level and partially on the 1st floor. The 1st-7th floor will consist of 21,700 sq m of non-profit apartments. Communal areas for the entire residential area will be established on the roof. A new multi-story car park with capacity for 100 cars will also be established.
The three buildings on Buchwalds Bro (sub-area three) include rental and owner-occupied apartments and a private nursing home. The eastern building is a 14-story high-rise with 38 owner-occupied apartments. The ground floor will have commercial premises.
The project was nominated for 'Procesprisen 2020' for its use of Lean Construction during all phases.
Progress
September 2019
Topping-out Ceremony
"The new urban district, Lilli Gyldenkildes Torv, will become an open, vibrant and modern area in central Horsens. The square will have several restaurants and stores that will attract people from other places. So this is an extremely exciting project."
Peter Olsson
CEO, AP Ejendomme
Contact for information about the construction project