Circular underground parking garage
PAFR parking garage
275 parking spaces in the center of Frederiksberg.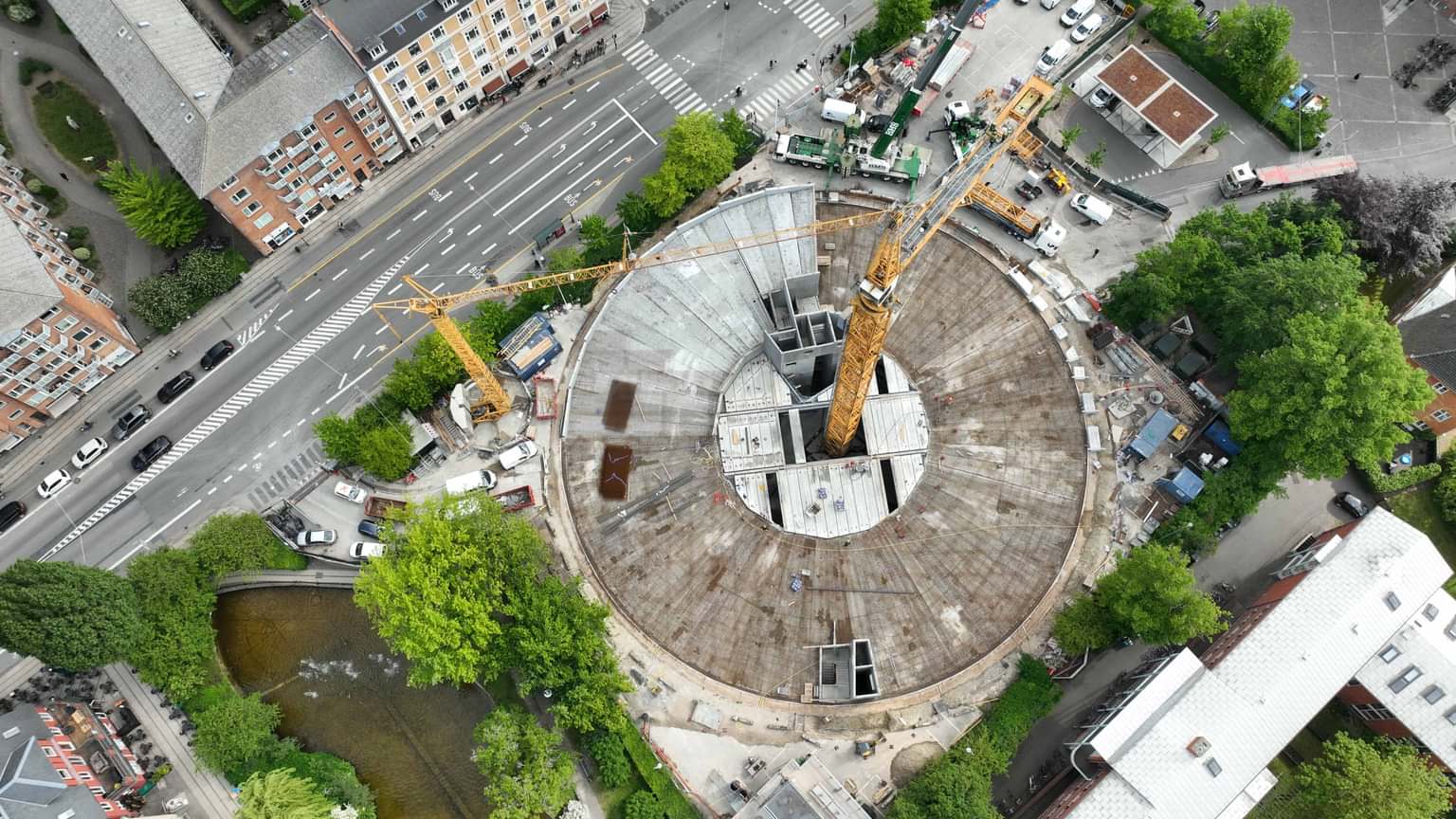 Construction of parking facilities with space for 275 cars, including 55 electric cars at Frederiksberg.
The parking spaces are spread over 3,000 sq m on three floors below ground level. Rainwater protection of 3,000 cubic metres will be established under the underground car park.

Since the parking facilities are constructed in a densely built-up area, it requires extra coordination and planning of logistics in connection with the delivery of materials and transport of 80,000 tons of soil from the construction site.
The building will be built as a circular underground car park, where motorists drive down a snail, which provides optimal conditions for users. The diameter of the basement is 60 meters and has a depth of 12 meters.
The urban space, above the parking lot, is 5,000 sq m and will include green recreational areas that can be used freely. Cloudburst protection is established in terrain, such as LAR, as additional cloudburst protection.
The underground car park and the urban space are expected to be completed on 31 May 2024.
Progress
October 2021
Ground Broken
Contact for information about the construction project